Jonathan Schneider
(Background pattern shows (quite literally) the last thing on a murder victim's mind and is thanks to a local forensic scientist)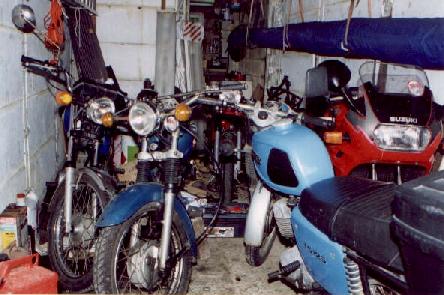 I'm a thirty something year old entity who until recently owned half a property in Milton-Under-Wychwood, Oxfordshire. It could only be described as a house since the oven is on occasion used to heat food in between oily crank cases and the like. There have been more bikes than this in the garage ! A few miles away is Chipping Norton and the famous Hook Norton brewery.
The area used to be thick forest and there was a much greater risk of being had by a hobgoblin as shown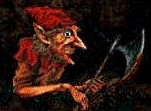 but I've never met one. These days I'm in Cambridge. I bought myself a house there not helped by estate agents' property descriptions.

Work
If you are contemplating paying me to do something, better visit my work page or corporate facestraight away before reading on and deducing that I am unemployable. I specialise in embedded software and electronic design and have worked for the likes of ARM Ltd and The Technology Partnership.
I used to work for Lucas (remember them ?) Body Systems in Witney. The building is now a shell though Smiths Industries live on next door.
Play
I like:
Motor cycling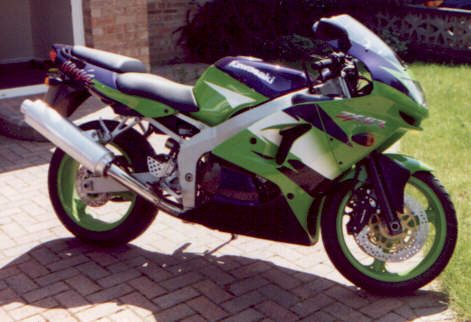 , hang-gliding (used to fly a vision) evolving to PPL training on Cessnas at Marshalls, diving (with the CamBS-AC, see also this sick cartoon), water slides (unfortunately don't fit in house), more recently dangling from bits of rock and going down holes , jelly beans, astronomy and other things that glow in the dark but not excessive street lighting and those annoying halogen things. I tried skiing and snowboarding for the first time a few years ago.
I dislike:
Filling in forms, sitting in traffic, seeing an "h" in "Jon", the National Grottery, instantaneous coffee, apos'tr`oph'e` abuse, whoever thought of CashBack and searching for a matching pair of socks in the morning. Did I mention filling in forms ?

Other stuff
See my scribblings on Shutting up a PC.

I also designed this page with a button on it.

This page looks best through rose coloured specs after fifteen pints of Olde Wreckers.

---
THIS SECTION INTENTIONALLY LEFT BLANK
---
PREVIOUS SECTION INTENTIONALLY LEFT BLANK
---
PREVIOUS SECTION INTENTIONALLY LEFT BLANK EXCEPT FOR A MESSAGE EXPLAINING THAT THE PREVIOUS SECTION TO THAT WAS INTENTIONALLY LEFT BLANK. HOWEVER IT DID NOT STATE THAT.
---

This page is not produced in accordance with BS5750/ISO9001. As little effort is made to adhere to the reader's wishes as to the time of delivery, I am not commercially bound by any completion or delivery date agreed. Nor in any event will I be liable for the consequences of non-completion or non-delivery caused by Acts of God, civil commotion, AssholesOnLiners or any other matter outside my immediate control.

Contacting me

Mail me. Or you could phone me on (01223) 423941


-----BEGIN PGP PUBLIC KEY BLOCK-----
Version: 2.6.2

mQBtAy9sy6UAAAEDAOGIYrcZK9WY3mm4w7X3lgE3bUoVXGr1C60Hc1Gh6JYuie6A
998GijNDZLkddEL2pk6BPCJJtEdpKJEr/CZRTraQ1KuALr/lVyuuoZ5YE7Wo+o77
LSsUgHJOV/LJM0uJNQAFEbQuSm9uIFNjaG5laWRlciA8anNjaG5laWRlckBjaXgu
Y29tcHVsaW5rLmNvLnVrPg==
=Dd1I
-----END PGP PUBLIC KEY BLOCK-----


address harvesters go here Page updated fairly recently
All wrongs reversed
jon@jschneider.REMOVEnet

ax
bds
jms
Bushey Park
ameol stuff